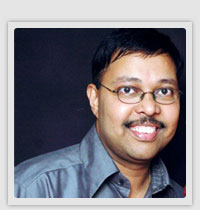 Ganesh Loke is a young, innovative business entrepreneur & movie producer managing his IT- development, training, marketing and a film production company 'Indo Aus Entertainment' based in Sydney. Ganesh is a founder and CEO of Indo Aus Entertainment.

He has produced a Bollywood movie based on social theme- 'Sarfaroshi- the war against system'. Ganesh also produced an Australian short film project- 'Lets change the world' and a Marathi (Indian) movie –Shoor Aamhi Sardaar based on social issues. His Marathi movie 'Shoor Aamhi Sardaar's trailer can be viewed at: https://www.youtube.com/watch?v=E_SQOAlJ820.

His Marathi movie was released all over Maharashtra in April 2017 while his Hindi movie 'Sarfaroshi' released all over India in 2014.



Ganesh was nominated for the 2014 & 2015 IABC awards and was chosen as 'Finalist in Young Community Achiever' category.



Ganesh came to Australia around 18 years ago as a student with only $ 500 in his pocket. But with his determined and motivated approach, he now owns multiple properties in Australia & overseas, and has produced a Bollywood movie & other projects. His journey from the student to the entrepreneur, producer, social activist and a politician is inspiring for millions of people.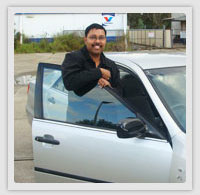 Ganesh have a vast experience and background in IT and training industry in Australia. He has got degrees in IT and Education from Charles Sturt University in Australia.

Ganesh is active in the social work in Sydney's southwest region. He has been helping many needy people to get jobs, accommodation etc.

With his unique, broad and innovative vision Ganesh have entered into active politics to help the local families & serve their interests. Ganesh contested the Federal election for the seat of Parramatta in 2013 Federal election representing Australian political party-PUP. He participated in the debates with local MP and the audiences liked his speeches.

Ganesh believes that 'Innovation' & 'helpful attitude' is a key to change this world, and the inspired, hard working youth around the world have the potential to make this world a better place to live.

Ganesh has demonstrated a great ability to overcome all those challenges as a migrant and successfully and established himself as a young, talented & successful entrepreneur of local Australian community in Sydney, which can be an inspiration for many people.